Teen housemate Kenzo Gutierrez was the last evicted housemate and with his eviction the country's most popular reality show on national TV, "Pinoy Big Brother: 737" is now down to its final four contestants which is also known as the "Big Four." Listed below are the highlights and profiles of the PBB Big Four.
Here's a Final Look at the PBB 737 Final Four (PBB Big Four):
1. Ylona Garcia "Daldal Darling ng Australia"
The 13-year-old Ylona Garcia is the 11th housemate to enter the famous "PBB" house, she is dubbed as "Daldal Darling ng Australia." During the her stay inside the famous yellow house, she repeatedly showed off her vocal chops, earning praise from netizens and she was even compared to pop star Ariana Grande.
According to Ylona, she is very close to her Filipina grandmother and one of her dream is to become a worldwide idol.
2. Franco Rodriguez "Totoy Smiley ng Albay"
The Albay-native Franco Rodriguez is the 10th housemate to join the country's most popular reality TV show. Based upon the statements of his fellow housemate, he has been the most reliable in terms of daily tasks while inside the famous yellow house.
Franco Rodriguez is also known to be very positive and even Enchong Dee admired this young teen from Albay. Enchong Dee who happens to be from the same province commented that "Pag mas maraming Franco sa mundo, mas magiging masaya siguro dahil lahat ay naka-smile at nagtutulungan," Dee said.
3. Bailey May "Global Gwapito ng UK"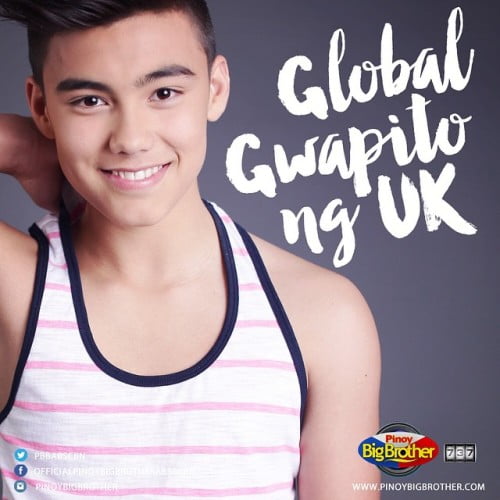 The online heartthrob Bailey May was born in Cebu to a Filipino mother and a British father but at the age of 4, his family moved to the United Kingdom, although they lived in a foreign land, his mother made sure his Filipino values would stay intact.
Bailey May made national headlines after his close friendship with fellow housemate Kenzo attracted the attentions of viewers and has became the subject of malicious posts online, which made the network's decision to shut down the 24/7 live stream of PBB.
4. Jimboy Martin "Barrio Rapper ng Nueva Vizcaya"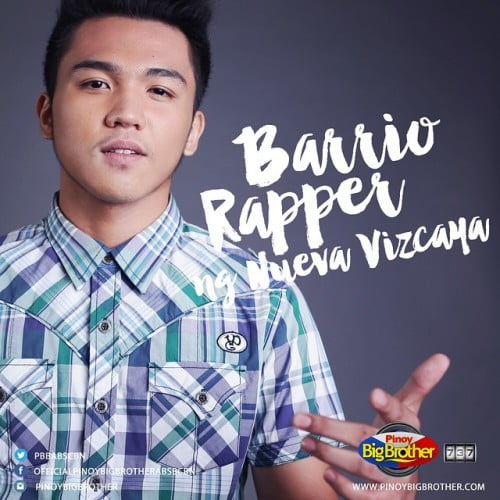 The 17-year-old Jimboy Martin revealed inside the house that his dream in life is to be a well-known rapper and looks up to Gloc 9 as one of his inspirations.
"Ang alam ko lang sa kanya ang rapper lang siya. Pero pagdating ko dito naintindihan ko kung bakit he is loved by all the housemates," Dee said. "Simpleng tao. Magaling makisama. Mabuti siyang tao. Masarap maging kaibigan."