The third housemate that was introduced by Pinoy Big Brother during a series of shows on Wednesday is no other than Jimboy Martin also dubbed as the "Barrio Rapper of Nueva Vizcaya." The official housemate of PBB 737 was first introduced on "It's Showtime" wherein he showcased his talent.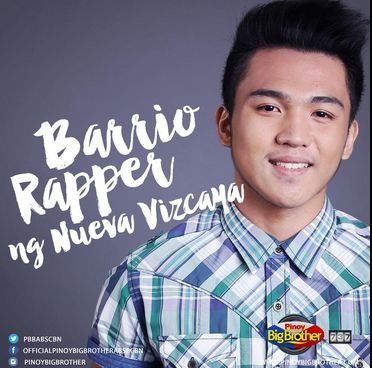 Jimboy Martin is known as an MVP basketball player on his school but he wants to be known as a rapper, he also revealed that his favorite rapper is Gloc-9.
The 17-year-old Jimboy Martin was also featured in an episode of TV Patrol and was interviewed in an exclusive interview with Aquino and Abunda Tonight on Wednesday.
Aside from the Nueva Vizcaya housemate, PBB already introduced housemates from Cebu Ryan James Bacalla the Kid Sunshine of Cebu, Bailey May Thomas, the Global Gwapito of UK who also hails from Cebu City.
Pinoy Big Brother (PBB) 737 will be having its premiere this coming Saturday, June 20, 2015 on ABS-CBN Primetime.
Watch the Video Interview of Jimboy Martin: