Vin Abrenica, a TV5 talent who became the grand winner of the talent search show "Artista Academy" in 2012, has recently aired his thoughts over his mother network.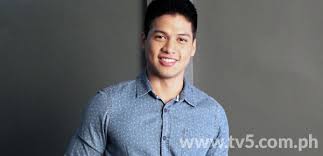 The actor admitted he feels bad with how he is being managed by TV5.
"Nagtatampo ako sa TV5. Nagtatampo talaga ako," Vin replied when asked how he feels that his co-talent Mark Neumann was given a new series, during the press conference of TV5's "Wattpad Presents: Marry You" on Thursday.
The rising actor also became straight forward when asked about his feelings over being 'left-out'.
"Totoo naman kasi, ang masakit do'n ibang tao pa ang nakapansin. Parang 'Uy, 'yong runnerup po, siya pa bini-build up ngayon.' It's true, I can see that. Ako expressive naman ako, e, what I feel, I say… na nagtatampo talaga ako," he added.
Abrenica who started his career in the network became even expressive with the projects offered to him.
"I can say that Wattpad is good exposure. Pero it's limited, e, limited with the things you can do. Wattpad, you can learn some, but I can say it's limited," he explained.
However, Abrenica clarified that he's thankful for the series of "Wattpad" projects given to him by the management.
Abrenica who has already starred various TV5 series also shared that even he has issues with TV5, he's in good terms with Neumann.
H/T: Philstar.com; photo lifted from Google