The world's most popular basketball star Michael Jordan made it to the Forbes List of the world's billionaires for the year 2015 for the very first time on his entire life. The former Chicago Bulls star has a net worth of $1 billion and registered as the owner of the NBA Team Charlotte Hornets.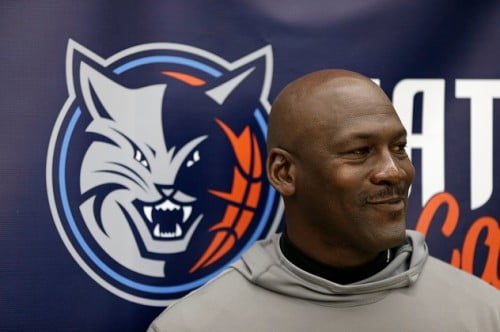 The 52-year-old Michael Jordan, one of the NBA and basketball Hall of Fame and brought numerous championship rings to the Chicago Bulls is ranked as the 1,741st millionaire in the world, with most of his assets came from his endorsement deal with various companies particularly the million-dollar deal with Nike Inc.
Michael Jordan is considered as one of the few billionaire newcomers in the 2015 list of billionaires according to Forbes magazines. This year's richest person in the world goes to Microsoft Chairman Bill Gates whose net worth rose to $79.2 billion from $76 billion a year earlier.
The second world's richest person is Mexico's telecommunication mogul Carlos Slim Helu whose net worth is recorded at $77.1 billion, while former richest person in the world, Warren Buffett of Berkshire Hathaway Inc., ranked third in the list with $72.7 billion.
Other notable names in this year's list of world's billionaire is the 30-year-old Mark Zuckerberg, whose net worth grew to $33.4 billion and ranked No. 16 worldwide. The youngest billionaires for the year 2015 are Evan Spiegel (24) and Fil-Am Bobby Murphy (25), co-founders of Snapchat with a net worth of $1.5 billion each.
According to Forbes a total of 1,826 billionaires are now in the elite list, with the combined net worth of $7.05 trillion. Out of the 1,826 billionaires, 197 are women headed by Wal-Mart Store Inc. heiress Christy Walton who was eighth worldwide at $41.7 billion.
In the Philippines, SM Investment Corp., head Henry Sy is considered as the richest Filipino in the world with a net worth of $14.2 billion or more than P625 Billion.
comment(s) for this post "Michael Jordan Included in the Forbes List of Billionaires (2015)". Tell us what you think abut this post by leaving your comments below.