World-renowned luxury sports car manufacturer, Ferrari, will deliver its latest product to the Philippines, the extremely limited-edition supercar LaFerrari, reportedly owned by a Filipino politician from the North of the Philippines. The LaFerrari model is dubbed by the company as their most ambitious road car project with an estimated $1.69 million (P76 million) price tag, excluding taxes and shipping.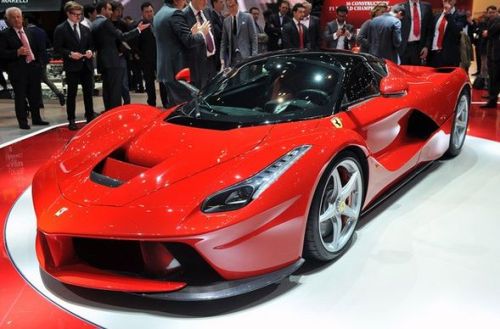 One of the country's leading newspaper, Philippine Daily Inquirer, broke the news to the media, they hinted that the owner of the powerful sports car with only 499 in production, as a not-so-rich politician from Luzon.
The LaFerrari also known as Project F150, is powered by its hybrid 6.3-liter V12, electric motor & KERS powertrain capable of 963 horsepower and 900Nm with the top speed is in excess of 350 kph.
The latest supercar produced by Ferrari was unveiled during the 2013 Geneva Auto Show, considered as the first supercar released by the company after they previously unveiled the Enzo 12 years ago.
According to the Ferrari, if you want to own the limited edition LaFerrari, owners should have at least five Ferrari vehicles under their name. Inquirer noted that the Filipino LaFerrari owner is neither a billionaire nor a rich businessman but a powerful politician from the North.
Some netizens expressed their guesses about the Politician from the North who owns the latest Ferrari model, guesses includes Chavit Singson, the Marcoses, and the Enriles.