The Philippine delegation to the 2014 Asian Games held in South Korea finally won the country's first Gold Medal, courtesy of BMX rider and former Olympian, Daniel Caluag.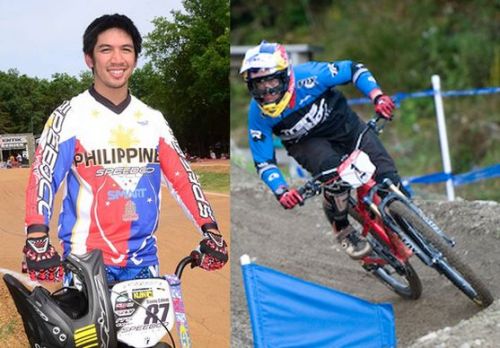 The Filipino-American Daniel Caluag who represented the Philippines during the 2012 London Olympics topped the Asian Games competition, finishing his final run with a record of 35.489 seconds.
The 27-year-old Daniel Caluag won the Gold Medal on Wednesday, October 1, 2014, ending the Philippines gold medal drought in the 17th Asian Games held in Incheon, South Korea.
Coming in second place behind the Filipino BMX rider was Japan's Masahiro Sampei, who won the silver medal, while South Korea's biker Young Kim, notched the bronze medal for the BMX competition.
Meanwhile aside from Daniel Caluag, his brother Christopher John (CJ) Caluag nearly made it to the podium finishing with 37.005 seconds. The BMX Race of the 2014 Asian Games was held at the Ganghwa Asiad BMX Track, which is 52 kilometers away from the athlete's village.
So far, the Philippines has no One (1) Gold, Two (2) Silvers, and Three (3) Bronze Medals as the 17th Asian Games is nearing its final stages.