Zenny Corcuera of Laguna or known to be the "mani queen" had started to sell goods so that she can be able to supply her daily needs.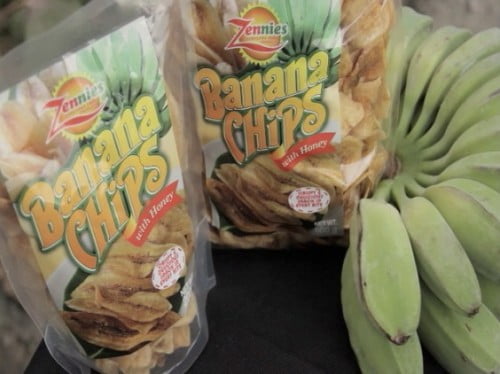 In fact, she have started to sell sampaguita when she was just 6 years old. He family used to live in side of the train tracks. According to her, she have seen how hard their life is when she was a kid. When the time that she is already studying in elementary, she have decided to sell sampaguita in the side of the trains to have money. She told it in her interview in My Puhunan in ABS-CBN.
At her young age, she have already known and learned to give importance to money. This is because she spent her time after school on selling sampaguitas. She picked the said sampaguita in the backyards of their neighbor.
She have also tried on selling peanuts to the train passengers even a glass of water. Indeed, she have spent her young life on being a part time vendor and a full time student. Seems that she is really making use of her time just to be able to finish her education. She did not let poverty to stop her in reaching her dreams.
At the end, she had finished her college education and got a degree in banking and finance. She is actually a best example to everybody proving that nothing is really a hindrance in reaching success.
After she had her degree and been employed as a bank teller, she still continued what she have done while she was a kid. She still continues the job that she knows best;it is selling.
She had actually sold bags of peanuts to the other bank employee. She retired in her job in 1991. With her retirement, she have used her retirement pay amounting to P 6,000 to serve as her capital in putting up her own business.
It is then when her ZC Food Products have started.
comment(s) for this post "Meet The Successful "Mani" Businesswoman Of Laguna". Tell us what you think abut this post by leaving your comments below.