After being rumored for quite some time, now it was final that San Miguel Beermen acquired Sol Mercado from Globalport in exchange with Alex Cabagnot for the PBA Commissioner's Cup.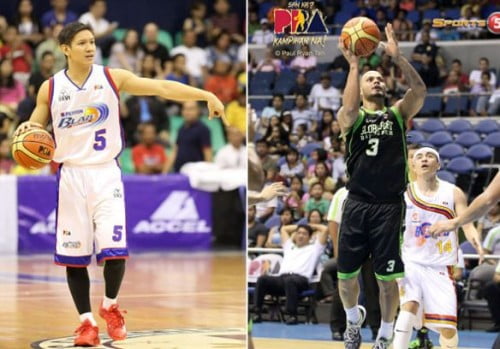 Mercado and Cabagnot were the main guards of their previous teams. Mercado who was also known as the "Sol train" because of his speed and strength going into the basket, while Cabagnot as "Mr. Clutch" as he sent Petron to victories because of his crucial baskets.
San Miguel also signed Rico Maierhofer and gave Jason Deutchman to Barako Bull together with 2016 and 2017 rookie drafts.
Meanwhile, another three-team trade is yet to approve by Commissioner Chito Salud involving Barako Bull, Globalport and Air2.
Barako Bull was expected to get Leo Najorda from Globalport and letting Jonas Villanueva to wear the latter's jersey.
But Villanueva will not settle to Globalport as he will be traded to Air21 to acquire Bonbon Custodio.
If ever Commissioner Salud signed the said deal, Barako will have Najorda and Deutchman as new acquisitions, while Globalport will receive Custodio , and Air21 will get point guard Villanueva.
San Miguel announced recently that they are courting Biboy Ravanes to be the new coach for the upcoming PBA Commissioners' Cup.
These changes in the coaching staff and the line-up of San Miguel is because of the short stint in the past Conferences where then-Petron was eliminated by the Rain or Shine Elasto Painters despite good plays of June Mar Fajardo and defending Most Valuable Player Arwind santos.