The Philippines most popular music icon, Freddie Aguilar admitted that he is ready to marry his 16-year-old girlfriend, who also wants to have a baby with the 60-year-old legendary Filipino singer.
Related Article: Freddie Aguilar's GF Speaks Up Interview Video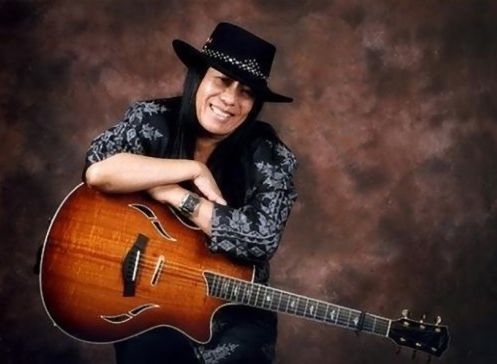 Related Article: Netizens Reactions on Freddie Aguilar's Relationship
Freddie Aguilar admitted earlier that he is currently in a relationship with a 16-year-old girlfriend whom he refused to name for security reasons during the recently concluded 5th Star Awards for Music at Solaire Resort in Pasay City.
During an interview with entertainment site, Pep.Ph, the musician behind the hit single "Anak" revealed to the media that he was really in love with the 16-year-old girlfriend who happens to be his escort during the event recognizing him as the winner of the Lifetime Achievement Award at the PMPC Star Awards 2013.
Related Article: Freddie Aguilar Defended 16-Year-Old GF Against Bashers
According to Freddie Aguilar his current girlfriend who is 44 years younger than him wants to have a baby with him, the singer also admitted that they were planning get married soon but it will not happen the soonest time possible because of the age of his girlfriend.
The legendary singer Freddie Aguilar recalled that during the first time when he courted the young girl he didn't know her age but he could not stop his feelings because he had already fall in love with the 16-year-old girl. In terms of his relationship with the parents of the 16-year-old girlfriend Freddie told the press that family have already accepted their relationship.
Freddie Aguilar also clarified the issue that he is tagged as "cradle snatcher" because of his girlfriend's age but Aguilar noted that his third wife was just 17 years old when they were in a relationship. The "Anak" singer was confident that their relationship will last longer and the age gap is not a problem because they were adjusting with each other.