The Olongapo City Local Government Unties and City Officials have declared on Monday, September 23, 2013 a "State of Calamity" in the city after 12 hours of continuous rains causing the highest levels of floods in the City's history.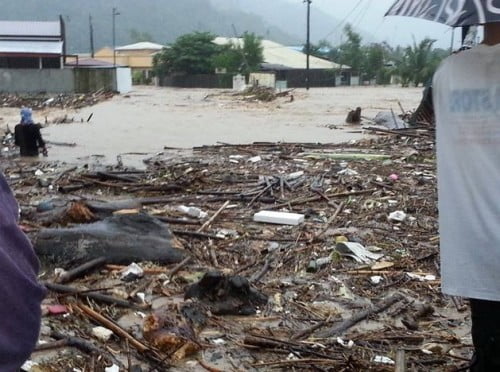 Memorial Bridge Tabacuhan: Photo Credit Rowena Rebusada Quejada (Subic Times)
One of Olongapo City's official, Councilor Edic Piano, sent a cry for help:
"Olongapo needs help.Patulong kami ikalat sa social media. Pinakamataas na baha sa history ng Olongapo now. City council declares state of calamity thru phone. Unanimous decision. Di makayanan ng local rescue teams. Need help of national government. Wala kuryente d2. Di makagamit ng internet. Ang daming nagpapa-rescue."
According to some rescuers from Olongapo City, the Subic Bay Metropolitan Authority, Barangay Sta. Rita, Old Cabalan and Banicain experienced a neck-deep floodwater.
Only mountainous areas in the City, the Barangay Gordon Heights, Mabayuhan and Little Baguio in East Bajac Bajac, have been spared from flooding. The cl(–foul word(s) removed–) in Olongapo City have been suspended earlier in all levels. The city is currently without electricity.
According to eyewitness, the City's local officials put up ropes across flooded streets so that people could hold on them and kept them from being swept away by strong currents.
Olongapo City Councilor Winnie Ortiz also posted some photos of Olongapo City suffering its worst flood on her official Facebook account.
Here are some photos posted by Netizens about Olongapo City Flooding: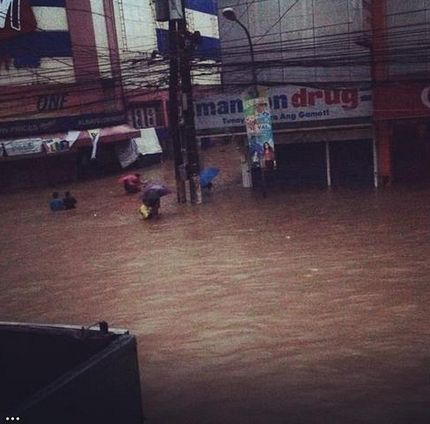 Photo Credit: JMCABULOS1 Instagram Account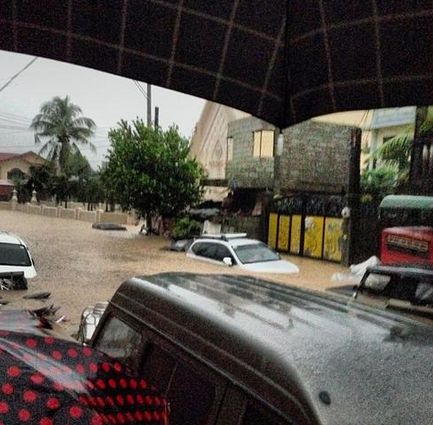 Photo Credit: GaryPunoLive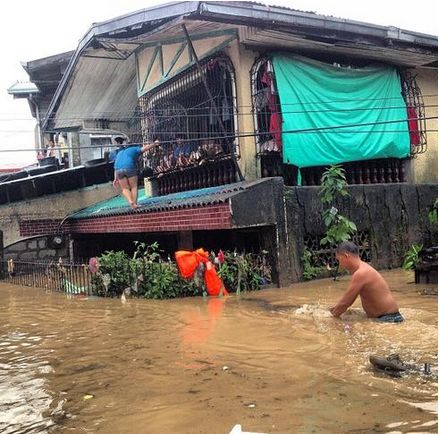 Photo Credit: AIRELLJASPER