The well-respected Pambansang Kapitana on the air, Amy Perez decided to leave her mother network TV5 after a mutual agreement was made by Amy and the Kapatid Network management.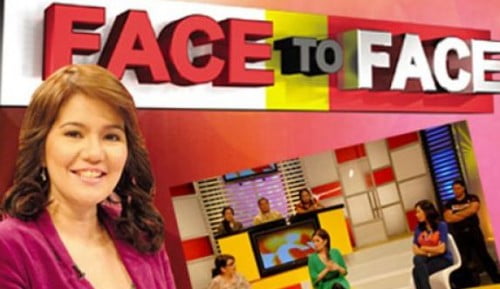 The host of TV5's highest-rating daily reality talk show, "Face to Face," Amy Perez, stated that she will leave TV5 due to "Personal Reasons." The departure of Amy Perez from TV5 was confirmed by the management of the third largest TV network in the county and wished her well whatever her plans.
Here's the statement made by TV5 Corporate PR on Amy Perez departure from TV5:
"TV5 Management and Ms. Amy Perez have mutually agreed to part ways. TV5 respects the decision of Ms. Perez to leave the Network due to personal reasons. She had been a valuable talent of TV5. We wish her well and the best of luck in all her endeavors."
Amy Perez previously resigned from "Face to Face," last July, TV5 will reformat the show "Face to Face," into "Face the People," which will be hosted by Gelli de Belen and Tintin Bersola-Babao, Gelli was Amy's replacement during her maternity leave.
Aside from Face to Face, Amy will longer be seen in TV5 show, including "The Good Morning Club." She also left her radio program on Radyo Singko DWFM 92.3 FM. On Amy's official Twitter account she tweeted that she has moved to another station, 106.7 Energy FM.