Phenomenal and high-flying forward Japeth Aguilar of Ginebra San Miguel suffered a knee injury during the first quarter of their game against Barako Bull on Friday, August 30, 2013.
The 26-year-old Japeth Aguilar twisted his knee during a rebound play late in the first period. He was able to take two free throws after falling, but was subbed out during Ginebra's next time out.
According to Aguilar, the initial diagnosis is a sprained medial collateral ligament (MCL) injury, the Gilas forward stated also that the injury never happened to him before stating that the worst injury he suffered is sprained ankle.
The injury currently suffered by Aguilar is the same injury suffered by Ginebra's main man Mark Caguiao last March, causing him to miss a big chunk of the action during the PBA's Commissioner's Cup.
During Japeth's injury, his fellow Gilas Pilipinas team mate Gary David, rushed to Ginebra's locker room to check on Japeth's situation. David also suffered a similar injury last year, an injury causing a player difficulty to move laterally.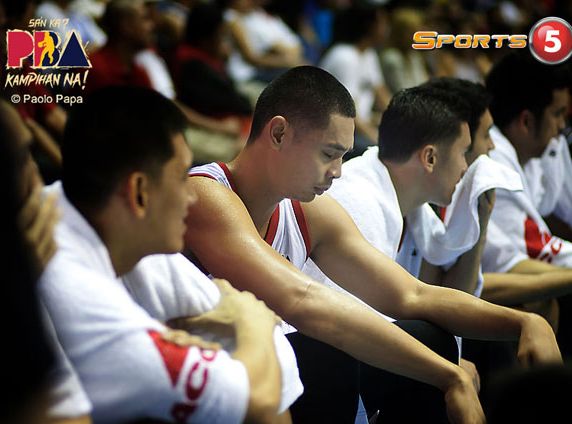 Photo Credit: InterAKTV