Filipino residents in Iloilo more popularly known as Ilonggos made an achievement worthy of commendations. The residents in the town of Miag-ao united for a common cause, breaking the world record in most number of sky lanterns flown simultaneously.
The official representative from Guinness, Seyda Subaci-Gemici, was present during the celebration and witnessed around 15,185 sky lanterns released to the sky at the football field of the University of the Philippines Visayas in Miag-ao town in iloilo.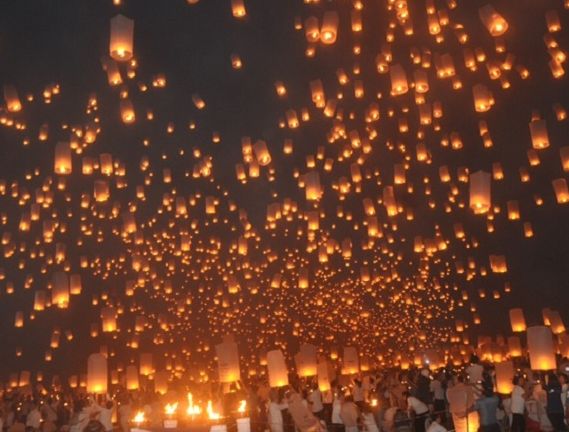 The celebration was part of the "Inaugural Light of Peace Event in the Philippines which promotes "inner peace" to all participants.
The achievement of the folks from Iloilo put the Philippines in record map worldwide as they vested the previous record set by Romania at 12,740.
Watch the video report below: