The party-list group of the Philippines most active Roman Catholic group, Buhay Party-list currently led in the recent results released by the COMELEC for the country's party-list system.
Buhay Party-list is followed by A Teacher, and Bayan Muna in the unofficial results of the party-list elections as of 5:20 PM on Monday. According to the party-list system, only parties garnering a minimum of 2% of the total valid votes cast for the party-list system are (–foul word(s) removed–)ured of at least one seat in the House of Representatives.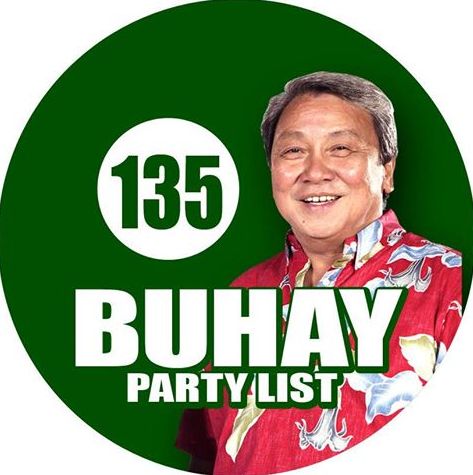 If the number of sectoral representatives does not reach 20% of the total number of representatives, parties that haven't won seats are given a seat each until the 57 seats are filled.
Here's the Top 10 leading Party-list groups:
1. BUHAY – 1,255,734
2. A Teacher – 1,033,873
3. BAYAN MUNA – 945,639
4. 1st Consumers' Alliance – 931,303
5. AKBAYAN – 820,351
6. Ako Bicol – 761,115
7. ABONO – 753,161
8. OFW Family Club – 735,854
9. GABRIELA – 706,194
10. Coalition of (–foul word(s) removed–)ociation of Senior Citizens in the
Philippines – 671,916