The 2013 Palarong Pambansa held at Negros Occidental was dominated by the National Capital Region as they emerged as over-all champion for the ninth straight year. This year's Palaro theme is "Sports: Road to Peace and Progress," the game wraps up on Saturday, April 27, 2013.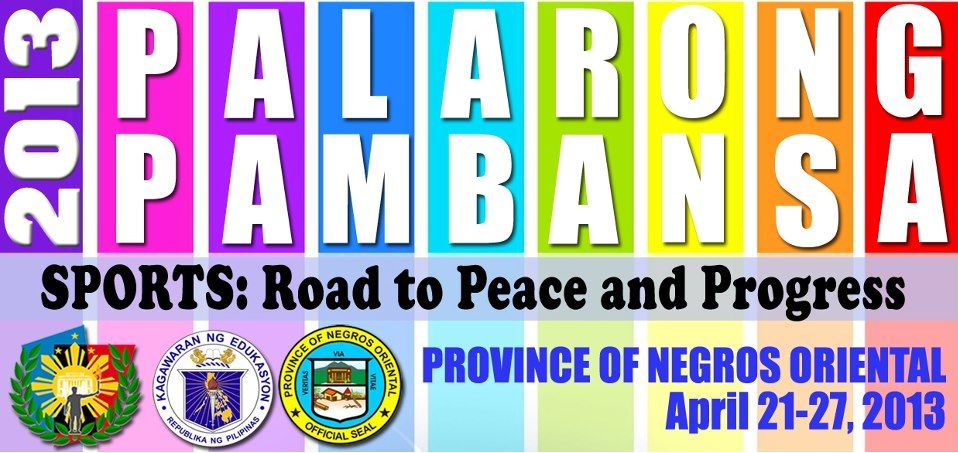 NCR had a total of 114 gold, 111 silver, and 54 bronze with a total of 596.5 over-all points. Perennial contender Western Visayas is in second place as they garnered a total of 78 gold, 38 silver, and 53 bronze for 446.34 points.
Host Central Visayas is in third place garnering a total of 333 points, accounted for by their 29 gold, 46 silver, and 39 bronze medal. Northern Mindanao is in fourth place with 288 points for their 38-36-46, gold, silver and bronze medal haul.
The Palaro 2012 third place winner Calabarzon fell to fifth place with only 27 gold, 26 silver, and 67 bronze to show for a total of 250 points.
Watch the video report from GMA News:
Final Medal Tally: