A world-record title-holder of the fastest man to ride a motorcycle hands free, Phil Comar will try to break his record this weekend by riding his motorcycle 525 miles hands free.
Phil Comar, was a 63-year-old native of Adrian Michigan who works as a motorcycley safety trainer, who taught different techniques to new riders.
For the past 20 years the "No Hand Man" as he was famously called trained himself to steer his Harley motorcycles without using his hands.
Phil Comar have been riding his vehicle for the past few years so he considered himself as a professional rider. He will try to help a charity so he decided and try to attempt to go a 70mph ride without using the handlebars but he issued a warning that nobody should follow what he has planned to do.
Some of his achievement were in 2010 where he went 314 miles, on 2011 he attempted the same 525-mile trip but he only made a 327 miles which put him in the Guinness Book of World Records.
Here's a video of Comar's No Hand Ride:
httpv://www.youtube.com/watch?v=GpqKPNwmeL4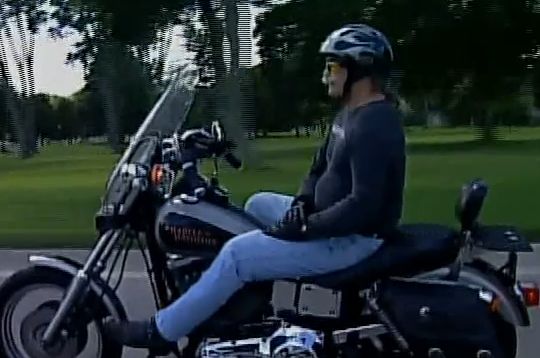 comment(s) for this post "Phil Comar: "No Hand Man" Motorcycle Rider Attempt 525 Miles Hands Free (Video)". Tell us what you think abut this post by leaving your comments below.