The Miss Miss Philippines Earth 2012 is one of the most-anticipated beauty pageant in the Philippines, the pageant popularized with it's beauty for a cause advocacy. Different beauties from the different parts of the country competing for the title to represent the Philippines in the upcoming 2012 Miss Earth.
Here are the different list of candidates on their Swim Wear: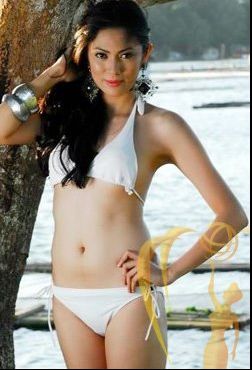 Ariella Arida is 23-year-old from Alaminos, Laguna. A Technical Sales Executive, graduated from the University of the Philippines with a Bachelors Degree.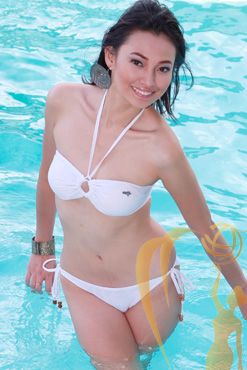 Lei Denise Marzoña is 23 years old from Antipolo City. A Hotel and Restaurant Management graduate from Centro Escolar University.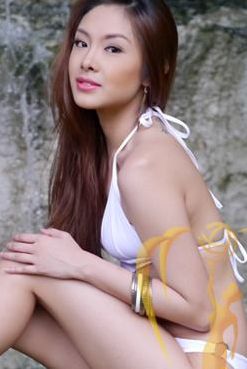 Dianne Dreyfus, a 21-year-old model from Bacolod City grew up in Sydney, Australia and moved to California when she was 11 years old.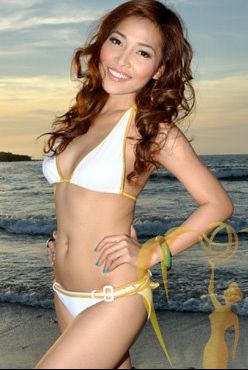 Christina Jana Siratnanont, 25 years old from Municipality of Bantay, Ilocos Sur. She is a Provincial Tourism Officer in Charge. Her ambition was to become a successful person who's happy and content with whatever she has in life, to be surrounded by my family and friends and to become rich and famous.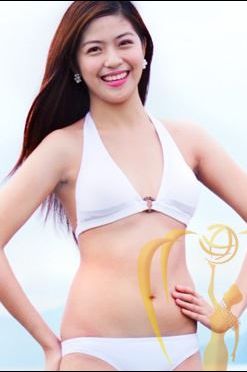 Queenie Uy was  a nursing student from Batangas, she want to be a successful nurse, to help the sick people and to help in supporting her family.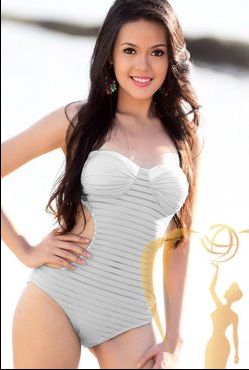 Zeneline Bulalaque, 20 years old was from Batuan, Bohol  she is a model and her ambition is to become a patriotic occupational therapist. She would like to serve the country and at the same time, be a beauty queen and a model.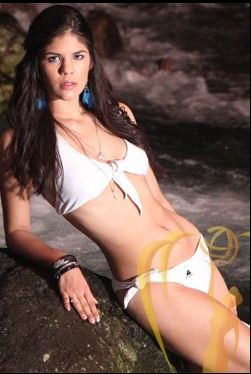 Roxanne Corluy 20-year-old from Belgium, in a Filipino community and her ambition in life is to graduate from Medicine, with a specialization in Immunology.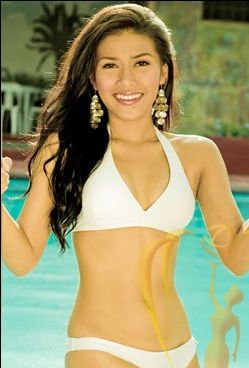 Daniella Marisse Fernandez,  a 19 years old from Biñan Laguna. She is a 3rd year, AB Communications student from the University of Perpetual Help System. Her ambition in life is to become a known director of films and theater plays, as well as to become a news reporter someday.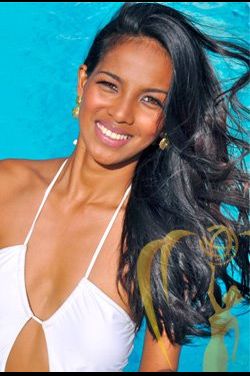 Dorothy Joy Pagurayan, 24-year-old from Cabugao, Ilocos Sur she is a Senior Account Manager. Her ambition in life is to become successful and happy in whatever she do. She also want to have wonderful family in the future.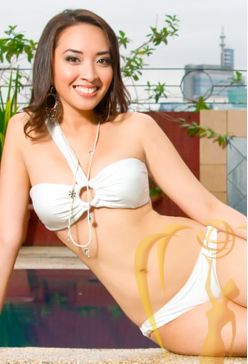 Lara Theresa Leones, 24-year-old from Cainta, Rizal. She is a Software Engineer, her ambition in life is to be happy and reach contentment, to travel and learn things from around the world, and have someone to share in life with. To live, laugh and love.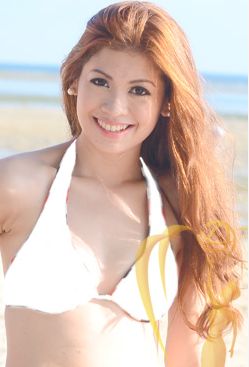 Roanne Marie Noche, 21 years old from Calaca, Batangas. She is a Registered Nurse, Graduated from Centro Escolar University-Manila. She dream to live a long and happy life. She want to be successful in her chosen career and have a well-bonded family of her own. She's dreamed to become a beauty queen and a good role model for the youth. Apart from her personal ambitions, she also look forward to a pollution-free Philippines.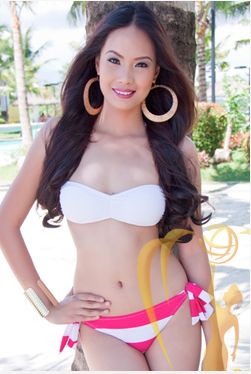 Melanie Ann Belina is a 19-year-old from Calapan City, Oriental, Mindoro taking up Bachelor of Science in Accountancy. Her ambition is to become a Certified Public Accountant.