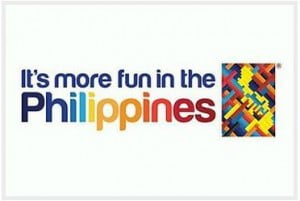 The Philippines is one of the most visited country in Asia and tourism is one of the major industry that provide enough opportunities for Filipinos. A new slogan was adopted by the Department of Tourism to boosts tourism and was titled as "It's More Fun in the Philippines,"
The announcement was made today January 6, 2012, Friday through Presidential spokesperson Edwin Lacierda. According to the Palace spokesman the target of Tourism Secretary Ramon Jimenez Jr. was 10 million tourists for the year 2016.
The new slogan will be used by the Department of Tourism to attract more tourists to the Philippines. It is not only the places and destinations that were showcase in the Philippines but most of all the people who were living in the Philippines.
The new slogan "It's More Fun in the Philippines" got the attention of social media wherein it became a twitter trending after a few minutes of announcement.
The Aquino administration was happy with the initial reaction of the public especially the netizens who were circulating the slogan on different social media sites such as Facebook and Twitter.
The Philippines is considered as the social media capital in the world and the government were using this kind of advantages to circulate the news and make it viral on the internet.