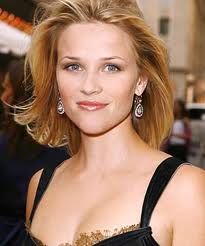 Reese Witherspoon is once again in the spotlight as the actress stars in the new movie "Devil's Knot".
Producer of the new movie has revealed to "The Wrap" last Thursday that Witherspoon will be playing the lead character as Pam Hobbs, mother of the 3 boys who were murdered in West Memphis.
"Devil's Knot" was made by Atom Egoyan that tells a story about the West Memphis Three. Development of the movie took years and became one of the topics in a three-part documentary of HBO entitled "Paradise Lost".
Weistein Co.'s Dimension Film has been eager for years to make this movie possible and now the wait is finally over as it comes to life.
Among those who were accused of the murder that took place in May 1993 were three men Damien Echols, Jessie Misskelley and Jason Baldwin. Such accusation was supported by Hobbs for years but on November of 2007, new evidence in the crime has changed Pam's mind and said that the three were not capable of such brutal murder.
In a statement given by Hobbs to Ark based KAIT-TV, she told Jonesboro that she is not fully convinced that the three could do such brutal act of killing. According to Pam, the new evidence that were collected suggests that there is something missing in the puzzle.
For years that the three were in jail, several people including prominent musicians have raised funds to show their support to the West Memphis Three.
Having a plea deal, the three suspects Damien, Jessie and Jason were set free after 17 years of imprisonment.